Dienstleistungen
>
Sehenswürdigkeiten
>
Český Krumlov
>
Kultur, Veranstaltungen
>
Highlights
KRUMAUER HERBSTREZITALE 2017, VII JAHRGANG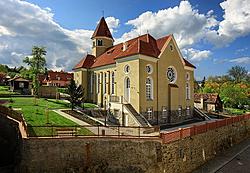 náměstí Svornosti 2
38101 Český Krumlov
Kontakt: Infocentrum Český Krumlov
Telefon: +420 380 704 621

E-mail: tickets@ckrumlov.info
WWW: www.krumlovskerecitaly.cz

Lage: Český Krumlov
Type: Highlights
Weitere Informationen:
Eine Serie der Kammerkonzerte erklingt jeden Novembersamstag in der Synagogue. Dieses Raum ermöglicht eine einmalige Atmosphäre zwischen dem Publikum und dem Interpret zu erleben und ein abwechslungsreiches Programm stellt hervorragende Musiker aus Tschechien und aus dem Ausland vor.
Jana Kirschner
| | |
| --- | --- |
| Termin | Von - Bis |
| 28.10.2017   (Sam) | 19:00 |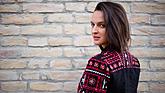 Jana Kirschner is a Slovak singer, songwriter and multiple award winner across several music genres.

Biography:
In 1996 she released her first album Jana Kirschner, however, it was her second record V cudzom meste which brought Jana Kirschner widespread recognition and popularity in Slovakia and later in Czech Republic. She won four ZAI Awards including the New Artist of the Year (1997), Album and Music Artist of the Year respectively (1999), and Female Singer of the Year (2000). In 1999, she topped the local Slávik poll–based awards. In the years 2003 and 2007, she won two Aurel Awards as Female Singer of the Year.

In 2013 and 2014, Jana Kirschner released a two-album project titled Moruša: Biela and Moruša: Čierna produced by UK musician, composer and arranger Eddie Stevens.The tracks from both albums were brought to life again in 2015 on the album Moruša: Remixed which contains 12 songs remixed by various producers from Central Europe. www.janakirschner.com
Vilém Veverka und Kateřina Englichová
| | |
| --- | --- |
| Termin | Von - Bis |
| 04.11.2017   (Sam) | 19:00 |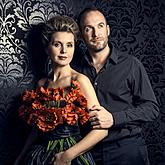 VILÉM VEVERKA (OBOE) – one of the most respected Czech oboe players

KATEŘINA ENGLICHOVÁ (HARP) – famous Czech harp player

When Kateřina Englichová and Vilém Veverka performed their first concert together in 2005, it proved to be one of the most successful and fruitful connections on the Czech scene. The unique combination of oboe and harp has brought endless possibilities, both in the field of chamber and concert music. Both artists are regarded as best musicians as soloists - the phenomenal couple now introduces itself with a repertoire of the most important compositions for oboe, harp and orchestra of leading world authors.
Michal Pavlíček a Michal Nejtek - Harmony Tour
| | |
| --- | --- |
| Termin | Von - Bis |
| 11.11.2017   (Sam) | 19:00 |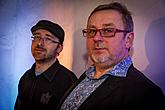 Michal Pavlíček
Composer, guitarist, singer, producer and songwriter. Studied at the film faculty of the Academy of Music in Prague. One of the main figures and founder members of the legendary rock group Pražské Výběr. Founder member, writer and composer of the band Stromboli. He also performs with the groups BSP, Trio, and Supergroup, and with the singer Monika Načeva. He has appeared on recordings of Zuzana Michovná, Monika Načeva, Bára Basiková, Kamil Střihavka, Richard Müller and others. He has authored music for many theatrical productions such as Akvabela, Velice Modrý Pták, and Višňový sad. He has also written music for a variety of productions for Czech television such as Konec Velkých Prázdnin, Oběti, Dobrá Čtvrť, Místo v Životě, Život je Ples, Cesty Domů, and for full-length films such as Proč, Stínu Neutečeš, Na Půdě, Odcházení, Přijde Letos Ježíšek, and Agáva. On the international stage, Michal composed the score for the BBC historical series The Scarlet Pimpernel and the children's serial Outlaw, and also authored music for the hit British fantasy serial Merlin (series 4). He has composed music for the Minotaurus and Hádanky performances at Laterna Magika, and for the musicals Clown, Exclaibur, The Picture of Dorian Grey and the Lady of the Camelias. He was also co-author and main protagonist in the influential Czech Television musical show Na Kouboučku. He has released over 70 CDs and DVDs and has received many awards and a good number of gold discs. His "Beat Hall of Fame"DVD went double platinum and took an Anděl award. In 2016 he was inducted into the Hall of Fame and received an Anděl Award for Lifetime Achievement..


Michal Nejtek
He studied the piano and composition at the Conservatory of Teplice. Then he continued his studies in composition at the Music faculty of the Academy of Performing Arts in Prague, and graduated with the chamber opera Dementia Preacox.
He has been working with the group The Plastic People of the Universe and did the arrangement for the legendary Pašijové hry [Passion Play] (premiere in the ARCHA Theatre Prague, April 2004).
Since 1998, he has been active as a pianist, composer and repertory planner in the AGON Ensemble, has been playing with various Prague jazz groups. He now plays keyboards in jazz and rock bands (NTS, Face Of The Bass, Limbo, David Koller Band, Michal Pavlíček).
He regards composing and playing music something of an adventurous walk in the jungle, and that is why he enjoys it.
Mozartissimo
| | |
| --- | --- |
| Termin | Von - Bis |
| 18.11.2017   (Sam) | 19:00 |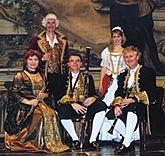 "Mozartissimo" - return to Prague's 18th century tradition

Already in Mozart's time, just as Wolfgang Amadeus was charming the Prague public with his operas there existed various arrangements of his arias and vocal parts adapted for chamber ensembles. That much is evident from the Estates Theatre-Prague( Stavovské divadlo) musical archives. Unfortunately, this tradition was later passed over and forgotten, to the detriment of all of us. Music lovers have been missing unusual harmony of human voice accompanied by wind trio for dozens of years. Mozartissimo is not just ordinary classical music performance, but it is using Mozart's famous sense of humor and brings to stage the excellent selection from operas Le Nozze di Figaro, Don Giovanni, Entführung aus dem Serail and Die Zauberflöte in colorful arrangement for vocals, oboe, clarinet and bassoon. The composer Jaroslav Krèek made sure that wind trio was able to substitute equivalently the sound of the whole orchestra.
Mozartissimo increases the listener's enjoyment by the contemporary atmosphere performed live on the stage. The protagonists perform in the period costumes. Since the opening in September 1997 Mozartissimo have had more than 500 successful reruns in the full house not only at Mozart's traditional environment of Prague or Salzburg but it impressive humor of Mozartissimo has received excited and warm reception in France, Germany, Spain, Japan and Brazil as well.
Kamil Střihavka - chamber acoustic concert
| | |
| --- | --- |
| Termin | Von - Bis |
| 25.11.2017   (Sam) | 19:00 |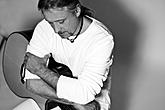 KAMIL STŘIHAVKA - a rock legend speaking to two generations of fans, also called the Czech rock Jesus.
The owner of phenomenal and unique voice in many musicals over the past 20 years. Frontman of famous Czech rock bands Motorband, BSP, No Guitars!, Woo-Doo Band!, Leaders!, Supergroup. Kamil with his band Leaders! and their acoustic concert is returning to Český Krumlov after 13 years.