Local Culinary Specialties
Do you enjoy gourmet food? Are you planning a visit to Český Krumlov, are you here already or do you live here? We are sure you will appreciate a few tips on local gourmet foods your taste buds should not miss when you visit this beautiful town. You can look forward to the taste of unusual savory cake, smoked beer or delicious royal ham.
Krumlov cookies, Foto MIDA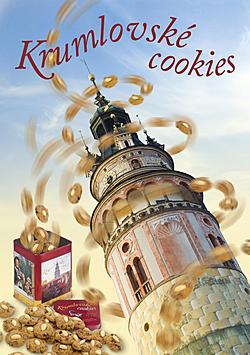 Would you like to remember Český Krumlov by an original, nice and at the same time tasty souvenir? Do you want to please your loved ones or simply taste local culinary specialty? Then why not try Krumlov cookies, delicious biscuits baked by an original recipe. When you have eaten all of them, you will be left with pretty and practical jar with a motive of the famous castle's Masquerade Hall, which will always remind you of Český Krumlov.
Delicious cookies with pieces of cranberries, raisins and peeled almonds can be enjoyed by lovers of sweets as well as fans of traditional recipes. Cookies are also an excellent complement to your coffee or tea. The beautiful jar with a design of unique wall paintings from the middle of the 18th century will enchant every guest and will become a handy companion in your home.
Smoked beer 'Nakouřený švihák', Eggenberg
Nakouřený švihák, dark Czech lager type beer, is among the best in the Czech Republic. It is enjoyed by locals and tourists, ladies and gentlemen. It has an optimum bite, strong coffee flavour with a pleasant malty sweetness and slightly acidic aftertaste. Nakouřený švihák will guarantee you an unforgettable gourmet experience. It has been awarded the title of the silver beer in 2010 for its qualities.
If you would like to know more about the local amber nectar, you can enjoy a brewery guided tour, during which the secrets of beer making will be revealed to you. You will also have the opportunity to take part in beer tasting. Experience the tradition and taste the best beer in Český Krumlov.
More information on www.eggenberg.cz
Cheese specialties, Madeta
Next products that you should not miss on when visiting Český Krumlov, are cheese specialties made by company Madeta. If you are a fan of delicious cheeses complemented by high-quality Moravian wine, your visit to Madeta will be a unique experience.
Fans of cheeses of all kinds will enjoy a wide range on offer: the classic South Bohemian blue cheese "Jihočeská Niva", creamier version "Golden Niva", premium blue cheeses - Niva Premium, Caesar Bleu and Imperial Niva. Madeta, however, does not just mean cheese. It also offers a wide assortment of dairy products (milk, cream, butter, Lipánek, cottage cheese, desserts, etc.) rich in protein, calcium, necessary amino acids and other substances that our body needs. Madeta products are extremely healthy and do not contain any preservatives, which makes the company stand apart in today's market.
More information on www.madeta.cz
Meat products, Antoni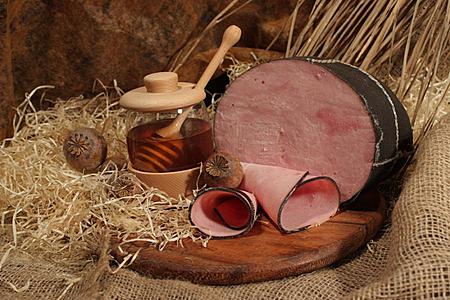 If you are not a vegetarian, tasting Antoni premium meat products in Český Krumlov is a must. Antoni is the number one producer of hams and meat products not only in Český Krumlov but in the whole South Bohemian region. The products have been awarded the title of absolute winner of the prestigious competition "Chutná hezky. Jihočesky" (Best in South Bohemian taste).
The company has a long tradition of butcher ancestory, dating back to the origins of the town. You will find unique masterpieces such as hams and cold cut meats in Antoni stores, aside from a wide range of other quality products. You should definitely taste Antoni honey cured ham, a delicate Krumlov bacon or honest "Robber's bacon".
More on www.antoni.cz
Spring water 'Petráškův pramen' Aktivant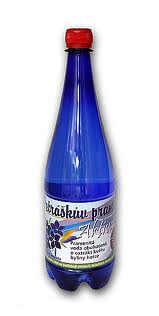 Spring water Petráškův pramen originates in very old rocks of the nature reserve Blanský forest near Český Krumlov. It contains enough ions important for the healthy development of the human organism. The spring water has a low mineral content, the value of nitrate is nearly undetectable and has very low sodium content thanks to its location inside the nature protected area and the quality of the bedrock.
What is most important however - enriched spring water Petráškův pramen positively affects mental and physical condition when consumed regularly! Petráškův pramen has an excellent taste. Water is to be used for drinking, cooking and also for preparing baby food and drinks. If you wish to lead healthy, fulfilled lives without mental problems, then try this water. The product is notified by the Ministry of Health and is a certified "Šumava Original Product."
More on www.aktivant.cz
Rosenberg Cuisine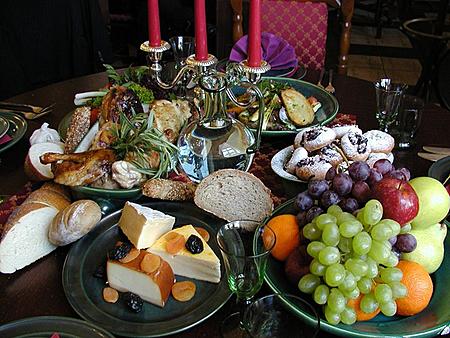 Local cuisine in Český Krumlov has been influenced by the royal families of Rosenbergs, Eggenbergs and Schwarzenbergs. Since the Rosenberg culinary art was one of the best and some products have their origin in the traditional gastronomy (Antoni), we would like to provide you with information about the Rosenberg gastronomy of the early 14th to early 17th century.
The tables of Rosenberg magnates received both products of domestic markets and their own estates, as well as luxury products, imported mostly from nearby towns in Austria, but also from Hungary and the Orient. Regular meals consumed most of the year varied in accordance with religious holidays and positions: vegetarian or special Easter and Christmas dishes survived almost unchanged until the present. Significantly richer dishes were served during carnival festivities, when the castle hosted more guests. There always had to be enough food or rather its excess: it was largely a matter of prestige and representation of the house to be able to host everyone in the richest way possible. Meat was consumed the most and was regarded as a healthy, strengthening food. Cheeses, selected delicacies, sweets, candies and cakes, rare wines and tropical fruits were also not missing on the aristocratic tables.
Beer was the essential drink: it was drunk a lot and by all - for the thirst as well as for its proclaimed medicinal properties. Wine belonged to the Lord, his family and courtiers and as well as beer appeared on the table at any time of the day .
A unique specialty is four-course Rosenberg menu, which you can appreciate as a part of our gift voucher stays. Discover the true delicacies of the Rosenberg rulers!