Services
>
Places to visit
>
Český Krumlov
>
Archive
>
Highlights 2014 - Archive
South Bohemian Chamber Philharmonic
Kněžská 6
37021 České Budějovice
Contact: JKF
Telephone: +420 386 353 561

E-mail: krchova@jcfilharmonie.cz
WWW: www.jcfilharmonie.cz

Location: Český Krumlov
Type: Highlights 2014 - Archive
Offered services:
Ticket and other booking
On-line ticket booking
List of offers:
Jihočeská komorní filharmonie (JKF) České Budějovice" is the official name of the orchestra, which was established in 1981 under the name of "Jihočeský státní orchestr" (South Bohemian State Orchestra).
The orchestra currently has 37 members and it is the only professional philharmonic orchestra in the district of South Bohemia. Jaroslav Vodňanský, the conductor responsible for the establishment of this orchestra, was the head conductor until the late 1980s.
The following period under the leadership of Ondřej Kukal as head conductor and Břetislav Novotný – the first violinist of the "Kvarteto města Prahy" - as conductor, could be considered as a significant stage in the JKF's growth in quality and professionalism. The artistic profile of the orchestra was further enhanced through
the work of the subsequent principal conductors, Jaroslav Krček and Stanislav Vavřínek.
The orchestra's core repertoire consists of interpretations of classical music. However, the dramaturgy of the concert seasons is varied and ranges from baroque to contemporary music. The concert schedules of the philharmonic orchestra sometimes also include great symphonic and instrumental compositions.
Such well-known conductors as Václav Smetáček, Milan Munclinger, Josef Vlach, Vladimír Válek, Viktor Barsov and Walter Hügler have cooperated with the JKF orchestra, as have a number of significant soloists such as Josef Suk, Ivan Moravec, Václav Hudeček, Eduard Haken, Věra Soukupová, Dagmar Pecková, Eva Urbanová, Josef Hála, Zuzana Růžičková, Eugene Indjic, Ivan Klánský, Alexander Rudin, Eugen Fodor, Shizuka Ishikawa, Alexandr Večtomov and Pavel Šporcl as well as others.
Besides domestic concerts the "Jihočeská komorní filharmonie" also performs on foreign stages (Munich, Vienna, Salzburg, Zurich, Bern). It also participates at international music festivals for example Pražské jaro (The Prague Spring), Emmy Destinn Music Festival, IMF Český Krumlov, Janáčkův máj, and festivals in France, Germany, Austria and Spain).
Foreign critics especially appreciate the lively and colourful sound of the orchestra and its sensitivity and craftmanship.
The JKF often cooperates with Czech television and radio in the making and performing of recordings.
The current head conductor of "Jihočeská komorní filharmonie České Budějovice" is Jan Talich.
Information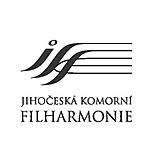 Infocentrum Český Krumlov
Tel:+420 380 704 622
E-mail: info@ckrumlov.cz