Services
>
Places to visit
>
Český Krumlov
>
Archive
>
Highlights 2015 - Archive
Open Air Foto Festival 2015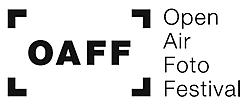 38101 Český Krumlov
Contact: Open Air Foto Festival
Telephone: +420 777 931 506
Fax: +420 725 377 704

E-mail: produkce@foto-festival.cz
WWW: www.foto-festival.cz

Location: Český Krumlov
Type: Highlights 2015 - Archive
Open Air Foto Festival Český Krumlov
The only festival made for YOUR camera.

5. - 7. 6. 2015

The biggest European presentation of photographic opportunities, the biennial event Open-air PHOTO festival was successfully premiered last year. Český Krumlov, the co-organizer of the event, will liven up with photography again on 5. -7. June 2015.
What is Open Air Foto Festival?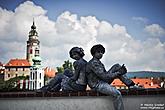 The Open Air Photo Festival is a professional artistic festival, combining experience form with interactive education. Although photography is at the forefront, also further artistic genres, such as theatre, clothes design, and stage design are represented. Active taking photo in the historic background of the town is preceded by an educational part. Lectures, workshops, expositions of technological news, discussions with experts or photo advisory centre take place for the whole Friday. Visitors will be enriched by both their knowledge and by uncommon photographs.
The event, which is unparalleled in the world of photography, gained favourable acceptance among participating experts, performers, partners, the media, and visitors, as well as the town itself. In two days, the town listed in UNESCO World Heritage becomes a place for encounter of professionals, fans, and people moving in front of and behind the camera. It is a great place to meet, exchange experience, and improve knowledge.

www.foto-festival.cz/en/programme/
The main theme of the 2nd year
The first year was focused on Mankind. The second year will not differ. The main theme, offering a discussion from various social-scientific and artistic points of view, will be Man and Addiction subtitled: Which forms may an addiction have and how photography can express it.
Involvement of art schools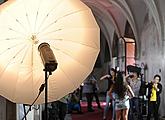 An addition to it, the second year brings a novelty. It is a contest and involvement of secondary art schools both Czech and International, the aim of which is not only to bring the artistic production and young talents closer to professionals and photographers, but also to educate common visitors. Winning installation will be a part of the programme, thus providing comparison with a different environment. A travelling exhibition over the Czech Republic and partner countries will take place during in the next year. The professional supervisor of the contest will be the St. Agnes of Bohemia Secondary School of Art and Design, which already participated in the first year.
Photogallery