Services
>
Places to visit
>
Český Krumlov
>
Archive
>
Highlights 2016 - Archive
Chamber Music Festival 2016 - 30th Anniversary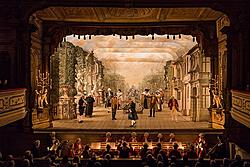 Náměstí Svornosti 2
38101 Český Krumlov
Contact: Infocentrum Český Krumlov
Telephone: +420 380 704 621

E-mail: tickets@ckrumlov.info

Location: Český Krumlov
Type: Highlights 2016 - Archive
Further Information:
With summer arrives the music festival with the longest tradition in this town. Due to being attended by reputable domestic and international musicians this once modest local festival has gradually grown into a popular cultural event of worldwide fame. The Festival schedule culminates in a genuine 18th century feast called Baroque Night at Český Krumlov Castle®.

Orders to buy in Infocenter Český Krumlov.
BAROQUE NIGHT IN ČESKÝ KRUMLOV CASTLE ®
| | |
| --- | --- |
| Dates | From - To |
| 24.06.2016   (Fr) | 19:30 |
| 25.06.2016   (Sa) | 19:30 |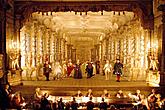 Baroque Opera performed by Capella Regia - Johann Adolf Hasse - Don Tabarano e Scintilla

Jiří Stivín, Alla Danza, CK Brass Quintet, Ludus musicus, Histriones Pragensis, Krumlov Pipers, Wagabundus kolektive, pupils of the Primary Arts School in Český Krumlov as a pantomime in Baroque masks

Baroque Fireworks
Where: Český Krumlov Castle, Český Krumlov
Valid price list: 18.02.2016 - 03.07.2016
| | | |
| --- | --- | --- |
| Appropriation | Unit | price per unit |
| 24.06.2016 - BAROQUE NIGHT IN ČESKÝ KRUMLOV CASTLE ® | per. | 2600 CZK |
| 25.06.2016 - BAROQUE NIGHT IN ČESKÝ KRUMLOV CASTLE ® | pers. | 2600 CZK |
TATELOSHN
| | |
| --- | --- |
| Dates | From - To |
| 26.06.2016   (Su)   Order | 16:30 |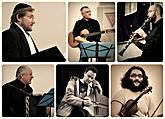 Traditional jewish secular and sacred music
Michal Foršt – chorus master
Where: Synagogue, Český Krumlov
Valid price list: 18.02.2016 - 03.07.2016
| | | |
| --- | --- | --- |
| Appropriation | Unit | price per unit |
| 26.06.2016 - TATELOSHN | per. | 250 CZK |
PRAISED BE THE VIOLIN – A concert in honour of the Maestro Josef Suk
| | |
| --- | --- |
| Dates | From - To |
| 26.06.2016   (Su)   Order | 19:30 |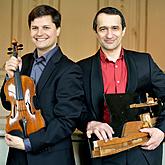 Roman Patočka – violin
Adam Skoumal – piano

Mozart, Brahms, Sain-Saëns, Ysäye, Debussy, Sarasate
Where: Castle Mirror Hall, Český Krumlov
Valid price list: 18.02.2016 - 03.07.2016
| | | |
| --- | --- | --- |
| Appropriation | Unit | price per unit |
| 26.06.2016 - PRAISED BE THE VIOLIN – A concert in honour of the Maestro Josef Suk | per. | 300 CZK |
Jazz over the Vltava
| | |
| --- | --- |
| Dates | From - To |
| 28.06.2016   (Tu)   Order | 18:00 |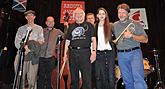 J. J. Jazzmen & Martina Bárta - vocals
Where: Hotel Růže Terrace, Český Krumlov
Valid price list: 18.02.2016 - 03.07.2016
| | | |
| --- | --- | --- |
| Appropriation | Unit | price per unit |
| 28.06.2016 - Jazz over the Vltava | per. | 150 CZK |
Český Krumlov String Orchestra and guests
| | |
| --- | --- |
| Dates | From - To |
| 29.06.2016   (We)   Order | 19:00 |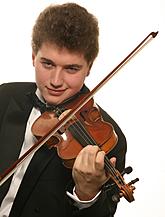 Miroslav Ambroš - violin

Mendelssohn-Bartholdy, Mozart, Beethoven
Where: Castle Masquerade Hall, Český Krumlov
Valid price list: 18.02.2016 - 03.07.2016
| | | |
| --- | --- | --- |
| Appropriation | Unit | price per unit |
| 29.06.2016 - Nocturne - Český Krumlov String Orchestra | Pers. | 250 CZK |
Echoes of the Prague Spring Festival
| | |
| --- | --- |
| Dates | From - To |
| 30.06.2016   (Th)   Order | 19:30 |
Akademy of Chamber Music
Tomáš Jamník – cello
Jan Bartoš – piano

Dvořák, Janáček, Schumann, Tichý, Martinů
Where: Castle Mirror Hall, Český Krumlov
Valid price list: 18.02.2016 - 03.07.2016
| | | |
| --- | --- | --- |
| Appropriation | Unit | price per unit |
| 30.06.2016 - Echoes of the Prague Spring Festival | per. | 300 CZK |
Akademy of Chamber Music
| | |
| --- | --- |
| Dates | From - To |
| 01.07.2016   (Fr)   Order | 19:30 |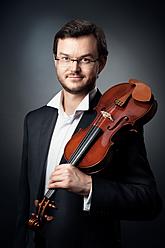 Alexandr Hülshoff – cello
Ivo Kahánek – piano
Jan Fišer - violin

Martinů, Novák, Mahler, Brahms
Where: Castle Mirror Hall, Český Krumlov
Valid price list: 18.02.2016 - 03.07.2016
| | | |
| --- | --- | --- |
| Appropriation | Unit | price per unit |
| 01.07.2016 - Akademy of Chamber Music | per. | 300 CZK |
Nocturne - Opera Arias Evening
| | |
| --- | --- |
| Dates | From - To |
| 01.07.2016   (Fr)   Order | 21:45 |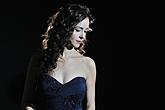 Barbora Polášková - mezzo-soprano
Petr Martínek - tenor
Milada Jedličková - piano

Mozart, Donizetti, Rossini, Puccini, Bizet, Verdi, Saint-Saëns, Verdi, Smetana, Dvořák
Where: Český Krumlov Synagogue, Za Soudem, Český Krumlov
Valid price list: 18.02.2016 - 03.07.2016
| | | |
| --- | --- | --- |
| Appropriation | Unit | price per unit |
| 01.07.2016 - Nocturne - Opera Arias Evening | per. | 250 CZK |
Organ concert
| | |
| --- | --- |
| Dates | From - To |
| 02.07.2016   (Sa)   Order | 17:00 |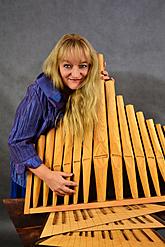 Drahomíra Matznerová – organ
Miroslav Kejmar – trumpet

Purcell, Bach, Vivaldi, Piazzola, Lemmens, Bélier, Händel, Albioni, Dubois, Charpantier
Where: Monastery Church, Český Krumlov
Valid price list: 18.02.2016 - 03.07.2016
| | | |
| --- | --- | --- |
| Appropriation | Unit | price per unit |
| 02.07.2016 - Organ concert | per. | 250 CZK |
Concluding Gala Concert - Capella Istropolitana
| | |
| --- | --- |
| Dates | From - To |
| 02.07.2016   (Sa)   Order | 19:30 |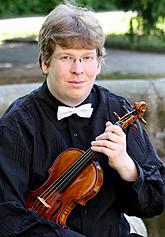 Gabriela Krčková – oboe
Jaroslav Krček – guest

Haydn, Mozart, Pleyel
Where: Castle Masquerade Hall, Český Krumlov
Valid price list: 18.02.2016 - 03.07.2016
| | | |
| --- | --- | --- |
| Appropriation | Unit | price per unit |
| 02.07.2016 - Capella Istropolitana | per. | 400 CZK |
Nocturne with a glass of wine
| | |
| --- | --- |
| Dates | From - To |
| 02.07.2016   (Sa)   Order | 21:45 |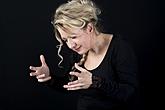 Piano recital – Ragna Schirmer

Bach, Händel, Haydn, Corigliano, Beethoven
Where: Český Krumlov Synagogue, Český Krumlov
Valid price list: 18.02.2016 - 03.07.2016
| | | |
| --- | --- | --- |
| Appropriation | Unit | price per unit |
| 02.07.2016 - NOCTURNE with a glass of wine | per. | 350 CZK |
Schwarzenberg Guard Band
| | |
| --- | --- |
| Dates | From - To |
| 03.07.2016   (Su) | 11:00 |
Compositions from the Schwarzenberg archive
Where: Svornosti Town Square, Český Krumlov
Concluding Concert
| | |
| --- | --- |
| Dates | From - To |
| 03.07.2016   (Su)   Order | 17:00 |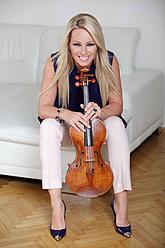 Jitka Hosprová – viol
Kateřina Englichová - harp

Marais, Bach, Fauré, Ravel, Salzédo, Debussy
Where: Monastery Church, Český Krumlov
Valid price list: 18.02.2016 - 03.07.2016
| | | |
| --- | --- | --- |
| Appropriation | Unit | price per unit |
| 03.07.2016 - Concluding Concert | per. | 280 CZK |
Jaromír Nohavica
| | |
| --- | --- |
| Dates | From - To |
| 06.07.2016   (We)   Order | 19:30 |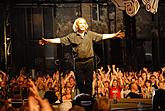 Where: Castle Riding Hall, Na Dlouhé zdi 178, Český Krumlov
Valid price list: 18.02.2016 - 03.07.2016
| | | |
| --- | --- | --- |
| Appropriation | Unit | price per unit |
| 06.07.2016 - Jaromír Nohavica - sector A | per. | 530 CZK |
| 06.07.2016 - Jaromír Nohavica - sector B | per. | 480 CZK |