Services
>
Places to visit
>
Český Krumlov
>
Culture, events
>
Highlights
Open Air Foto Festival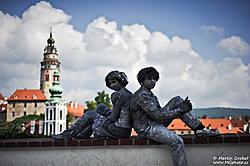 Innovate, s.r.o.
14000 Praha 4
Contact: p. Ptáčková
Telephone: +420 777 931 506

E-mail: produkce@foto-festival.cz
WWW: www.facebook.com/foto.festival.cz

Location: Český Krumlov
Type: Highlights
The only festival made for YOUR camera.

The biggest European presentation of photographic opportunities, the biennial event Open-air PHOTO festival was successfully premiered last year.
What is the Open Air Foto Festival?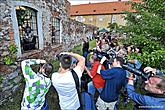 Open Air Foto Festival is a specialized art festival that combines adventure format with interactive learning. Active shooting in the historical setting of the city precedes the educational part where all underway Friday lectures, workshops, exhibitions of technological innovations, discussions with experts and fotoporadny. Although it is at the forefront of photos, mingle with other art genres of theater through clothing design to set design. Visitors can enrich both their knowledge, as well as its portfolio of remarkable photographs.

Unfortunately the festival will not take place in 2019.