Services
>
Places to visit
>
Český Krumlov
>
Archive
>
Highlights 2017 - Archive
Bohemian Gran Fondo 23. 9. 2017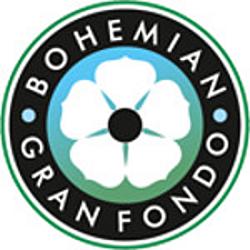 Parkán 124
38101 Český Krumlov
Contact: Spolek pro Bohemian Gran Fondo,z.s
Telephone: +420 728 009 265

Location: Český Krumlov
Type: Highlights 2017 - Archive
Further Information:
WHAT IS GRAN FONDO?
Energy, passion and atmosphere.

Gran Fondos are usually 160-225 km long races or just rides. The majority of them offer an additional fondo course (120-160 km) and sometimes even a Medio Fondo course (under 120 km) for those not willing to ride the longer distance(s). These shorter courses are just abbreviated versions of the longer ones, mostly utilizing the same roads, but taking shortcuts to avoid some of the climbs.

5K MONUMENT (5KM) - VERY challenging endurance ride (230 km) with elevation gain of 5469 m with four timed sections. The riders choose their own tempo which will allow them to finish the course in the given time limit (based on the minimum average speed of 20.5 km/h including all stops on the course)

ROUTE
Start (7:00) - Český Krumlov (Parking lot P3), Křížová Hora, Stare Spolí, Slupenec, Přídolí, Silniční domky, Zahrádky, Omlenice, Rožmitál na Šumavě, Zátoň (W), Náhořany, Větrná, Vyšší Brod, Rožmberk, Větrná, Malšín (RP), Frymburk, Světlík, Slavkov, Kájov, Větřní, Český Krumlov P2 (RP), and then follow the Fondo Český Krumlov (FCK) course to Chvalšiny, Rohy, Rojšín, Holubov (W), Krásetín, Hejdlov, Plánský, Kleť - Cíl

Alternative route is offered for those 5KM riders who for some reason won't meet the time limit (Cesky Krumlov P3, 12:30 pm) or just decide to not to pursue the rest of 5KM route for whatever reason. In this case the rider can choose to proceed with the start of Bike - A - Thon (BAT) at 1 pm. The name of this alternative route is 3.5K MO..MENT. It is NOT POSSIBLE TO REGISTER FOR THE 3.5K MO..MENT ROUTE. The rider will finish with 151 km and 3445 m of elevation gain.

Annotation: RP – refreshment place with WC, W - water

BOHEMIAN GRAN FONDO (BGF) - Very challenging endurance ride (176 km) with elevation gain of 4340 m with four timed sections. The riders choose their own tempo which will allow them to finish the course in the given time limit ( based on the minimum average speed of 18 km/h including all stops on the course)

ROUTE
Start (8:30) - Český Krumlov (Parking P3), Křížová hora, Přídolí, Silniční domky, Zahrádka, Omlenice, Rožmitál na Šumavě, Zátoň (W), Slubice, Suš, Světlík, Slavkov, Kájov, Větřní, Český Krumlov Parking P3 (RP), and then follow the Fondo Český Krumlov course.

Annotation: RP – refreshment place with WC, W -water

FONDO ČESKÝ KRUMLOV (FCK) - Very challenging endurance ride (105 km) with elevation gain of 2640 m with three timed sections. The riders choose their own tempo which will allow them to finish the course in the given time limit ( based on the minimal average speed of 18 km/h including all stops on the course)

ROUTE
Start (11:30) - Český Krumlov (Parking P3), Důlní ulice, Zámecká jízdárna, Vodotrysk, Špičák, CK Nádraží, Plánský, Chvalšiny, Brloh, Smedeč, Ktiš (W), Křišťanov, Arnoštov, Dlouhý Hřbet, Záhvozdí, Horní Planá (RP), Polná, Boletice, Chvalšiny, Červený Dvůr, Hejdlov, Plánský, the summit of Klet (RP) - Finish

Annotation: RP – refreshment place with WC, W -water

SPONSOR YOURSELF FONDO (SYF) - Challenging endurance ride (71 km) with elevation gain of 1609 m with one timed sections. The riders choose their own tempo which will allow them to finish the course in the given time limit ( based on the minimum average speed of 17 km/h including all stops on the course)

ROUTE
Start (8:30) - Český Krumlov (Parking P3), Křížová Hora, Přídolí, Silniční domky, Zahrádky, Omlenice, Rožmitál na Šumavě, Zátoň (W),Slubice,Suš, Světlík, Slavkov, Kájov, Větřní, Český Krumlov P3 (RP)- Finish

Annotation: RP – refreshment place with WC, W - water

BIKE-A-THON (BAT) - Endurance 46 km ride with elevation gain of 1243 m with one timed section. The riders choose their own tempo which will allow them to finish the course in the given time limit (based on the minimum average speed 10 km/h including all stops on the course)

ROUTE
Start (13:00) - Český Krumlov (Parking P3),Důlní ulice, Zámecká jízdárna,Vodotrysk, Kájov, Boletice, Chvalšiny, Rohy, Rojšín, Lhotka, Loučej, Chlum, Holubov (W), Krásetín, Hejdlov, Plánský, the summit of Klet (RP) - Finish

Annotation: RP – refreshment place with WC, W - water