Services
>
Places to visit
>
Český Krumlov
>
Culture, events
CARNIVAL IN ČESKÝ KRUMLOV 2019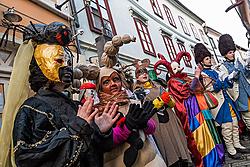 náměstí Svornosti 2
38101 Český Krumlov
Contact: Infocentrum Český Krumlov
Telephone: +420 380 704 622

E-mail: info@ckrumlov.info

Location: Český Krumlov
Type: Culture, events; Highlights
The old tradition of Shrove Tuesday folk festivals has been revived along with its typical Carnival featuring a procession of colourful masks, street plays, conjurers, and musicians, as well as an abundant feast and dancing because Shrovetide marks the end of the festive season and the beginning of Lent.

Date:
02.03.2019 - 05.03.2019
CARNIVAL IN MONASTERIES
| | |
| --- | --- |
| Dates | From - To |
| 02.03.2019 - 03.03.2019   (Sa-Su) | 10:00 - 18:00 |
● CREATIV ACTIVITIES FOR KIDS AND ADULTS
10.00 – 18.00
Creation of masks and rhythmic instruments in the Great Hall.
You and your children can take part in the traditional carnival procession (March 5)!

● SMALL MARKET AND CRAFTS ON THE MONASTERY COURTYARD
10.00 – 18.00
Do not miss the popular period market with a variety of salty and sweet specialities!
Create together with your children a traditional handicraft product by potters, bagpipers, saddlers, bookbinders, blacksmiths, bakeries, waders, glasses, soap dispensers and postcard printers.

● HRAJETO on the monastery courtyard
14.00 – 16.30
Akkordeon-Duo

Organizer: Monasteries Český Krumlov
CARNIVAL FEAST AT THE BREWERY RESTAURANT
| | |
| --- | --- |
| Dates | From - To |
| 02.03.2019   (Sa) | 13:00 |
Please accept our invitation for the traditional carnival feast taking place in the Historical Brewery Český Krumlov.
In the afternoon:
● Pork delicacies and traditional specialties
● special carnival beer - extra Hops
● sausages roasting over open fire at the brewery yard
● live music - local band (at 18.00)

Free entry
Where: Historical Brewery Český Krumlov, Český Krumlov
JITŘENKA AT THE MONASTERY COURTYARD
| | |
| --- | --- |
| Dates | From - To |
| 03.03.2019   (Su) | 15:00 - 16:30 |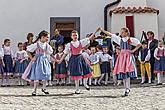 The children Folklore Ensemble Jitřenka dances for you and plays music in the monastery courtyard.
CARNIVAL PARADE
| | |
| --- | --- |
| Dates | From - To |
| 05.03.2019   (Tu) | 16:00 |
The Art School of Český Krumlov in cooperation with the Secondary Arts School of Holy Agnes of Boheuma, musicians, artists and citizens of the city are organizing the 13th year of the "Carnival Parade".

The students of the art school are preparing 50 new masks on "REPUBLIC IN RYTM OF SWING". The masks are inspired by the anniversary of our country, important events or products of our history as well as the music of the First Republic.
There will be also many masks from previous years.

The procession passes from Kostelni Street through the historic center to Tramin (Monastery Garden) and back.
Where: Town centre, Český Krumlov
Tradition
The time between the Three Kings and Ash Wednesday has traditionally been the carnival period. During the carnival there were feasts taking place on the royal court, dancing entertainments held in the towns and in the villages there were traditional pig specialties prepared. Carnival was a time of indulgence, in preparation for the fasting period that followed. The masquerade celebration, usually taking place on Carnival Tuesday, that is the Tuesday before Ash Wednesday, has always been the highlight of the carnival. On Ash Wednesday people still ate greasy rolls with coffee or milk and in the morning, liquor was still permitted. Lunch was already in the spirit of the fasting period: lentils with eggs, cheese, bread, boiled grits, and baked potatoes.

Ash Wednesday is the first day of the fasting period. It falls on the 40th day before Easter (Sundays do not count). As the date for Easter is a moving one, Ash Wednesday also falls on a different date each year. The name Ash Wednesday is derived from the habit of burning palms or branches with flower buds from the Flower Sunday of last year. Ashes from the burning are used during the Ash Wednesday church service when the church attendants are marked with these ashes on their brows. This symbolic marking with ashes refers to the Middle Eastern tradition of throwing ashes over one's head as a sign of atonement before God.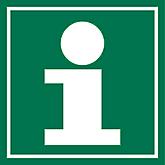 Activities - accommodation - guide service - tickets

Infocentrum Český Krumlov
náměstí Svornosti 2
381 01 Český Krumlov
tel.: +420 380 704 622
e-mail: info@ckrumlov.info
www.ckrumlov.info/infocentrum