Services
>
Places to visit
>
Český Krumlov
>
Culture, events
>
Highlights
Chamber Music Festival 2020 - 34th Anniversary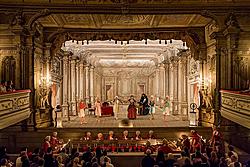 Náměstí Svornosti 2
38101 Český Krumlov
Contact: Infocentrum Český Krumlov
Telephone: +420 380 704 621

E-mail: tickets@ckrumlov.info
WWW: www.komorni-festival.cz

Location: Český Krumlov
Type: Highlights
With summer arrives the music festival with the longest tradition in this town. Due to being attended by reputable domestic and international musicians this once modest local festival has gradually grown into a popular cultural event of worldwide fame.

The Festival schedule culminates in a genuine 18th century feast called Baroque Night at Český Krumlov Castle®.

The 34th year of the Chamber Music Festival will be held from 28 June till 7 July 2020.

Dates in 2021-2022:
25. 6. - 4. 7. 2021 / 24. 6. - 3. 7. 2022
BAROQUE NIGHT IN ČESKÝ KRUMLOV CASTLE®
| | |
| --- | --- |
| Dates | From - To |
| 26.06.2020   (Fr) | 19:30 |
| 27.06.2020   (Sa) | 19:30 |
A Baroque Opera - Franz Ferdinand Arbesser: A Wedding Happily Arranged by the Power of Cupid and Hymen Capella Regia

Other performers: Jiří Stivín, Alla Danza, CK Brass Quintet, Ludus musicus, Histriones Pragenses, Krumlov Pipers, Wagabundus kolektive , pupils of the Primary Arts School in Český Krumlov as a pantomime in Baroque masks and children's Schwarzenberg Guard

Baroque Night in Český Krumlov Castle® is a true historical replica of similar Castle celebrations. Period dancing music is played in the halls and the refreshments resemble Old Masters´ paintings. The event culminated in the traditional opera performance at the Baroque Theatre with a closing in the Castle gardens with more entertainment and traditional baroque fireworks.
Where: 2nd - 4th Castle Courts, Masquerade Hall, Casing Hall, Baroque Theatre, Castle Garden, Český Krumlov
Schwarzenberg Guard Jazzband
| | |
| --- | --- |
| Dates | From - To |
| 28.06.2020   (Su) | 17:00 |
Where: 1st Castle Court, Český Krumlov
Nocturne in the Bellaria Summerhouse
| | |
| --- | --- |
| Dates | From - To |
| 29.06.2020   (Mo) | 20:30 |
Czech Philharmonic Quartet

Program: Haydn, Mozart, Vent
Where: Summerhouse Bellaria, Český Krumlov
Rock'n'Roll above the Vltava
| | |
| --- | --- |
| Dates | From - To |
| 30.06.2020   (Tu) | 19:30 |
The 6 Fireballs"
Where: Town Theatre Garden, Horní 2, Český Krumlov
Beethoven songs and piano pieces from the Schwarzenberg collection
| | |
| --- | --- |
| Dates | From - To |
| 01.07.2020   (We) | 19:30 |
Markéta Cukrová – mezzo-soprano, Jaroslav Tůma - fortepiano
Where: Mirror Hall, Český Krumlov
Madrigals, new and old
| | |
| --- | --- |
| Dates | From - To |
| 02.07.2020   (Th) | 19:30 |
Collegium 419, Lukáš Vendl chorus master

Program: Martinů, Gibbons, Morley, Byrd, Burkhard
Where: Mirror Hall, Český Krumlov
A concert in honour of Josef Suk and Vítězslav Novák
| | |
| --- | --- |
| Dates | From - To |
| 03.07.2020   (Fr) | 19:30 |
Josef Suk Piano Quartet

Program: Novák, Suk, Dvořák
Where: Clarissian Convent, Český Krumlov
Gala Concert - Sacred works by Franz Ferdinand Arbesser, a Schwarzenberg musician
| | |
| --- | --- |
| Dates | From - To |
| 04.07.2020   (Sa) | 19:30 |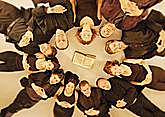 Ensemble Inégal

Program: Arbesser
Where: Church of Corpus Christi and the Virgin Mary in Pain, Monastery, Český Krumlov
Nokturno - Guitar Concert
| | |
| --- | --- |
| Dates | From - To |
| 04.07.2020   (Sa) | 21:30 |
Spanish and peru inspiration

Program: Ivan Bores - guitar
Where: Column Hall on the 1st castle courtyard, Český Krumlov
A concert of organ music - Old Czech masters abroad
| | |
| --- | --- |
| Dates | From - To |
| 05.07.2020   (Su) | 17:00 |
Tomáš Thon - organ, Dušan Foltýn - oboe

Program: Zach, Vaňhal, Vodička, Čart, Lipavský, Benda, Beránek
Where: Church of Corpus Christi and the Virgin Mary in Pain, Monastery, Český Krumlov
About Chamber Music Festival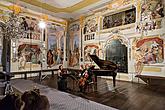 The Chamber Music Festival Foundation has been annually organizing the Chamber Music Festival between end of June and beginning of July.

This Foundation has been established in 1991 and in its activity it hails back to the classical music festival with the longest uninterrupted tradition in Český Krumlov (since 1987). Thanks to co-operation with the Prague Spring International Music Festival there have been many famous musicians performing in Český Krumlov since 1998.

Each year the Festival also includes a special project called Baroque Night on the Castle of Český Krumlov®. The Chamber Music Festival tries to reconstruct the Baroque celebrations in co-operation with the Baroque Theatre Foundation. The evening celebrating music, dancing and the opera takes place in the interior and exterior of the Český Krumlov castle. The programme commences on the IVth Castle courtyard with a festive toast accompanied by several musical bands. Attendants will be carried over into a Baroque ball with dancing, ballet and theatrical performances taking place in the Masque and Mirror Halls. Later the guests will move through the Cloak Hallway into the most remarkable treasure of the Český Krumlov Castle - the Baroque Theatre.

The Baroque opera performance takes place in the exceptional authentic atmosphere of an original Baroque Theatre. This Theatre had been constructed towards the end of the 17th century during the reign of the Eggenbergs. They have tried to establish Venetian opera in Krumlov, ordering scores of some famous musical pieces. It is not clear however if these operas were performed in the Theatre or not. The other notable period of Krumlov is the peak period of Napoli opera. Many scores had been preserved from this period, dating from the time when the Theatre acquired its present shape in 1768 when the Castle was held in the Schwarzenberg possession. These events form a basis for present time reconstructions which refer to late Venetian-style opera by composers such as Polaroll (several operas authored by him exist in the Krumlov castle archive) and also operas from the second half of the 18th century.

Information on composition and arrangement of the celebrations are based on records from the castle archive and on a book from 1729 by Baron Bernard van Röhr. This is an entirely new approach to musical productions based on authenticity of the environment as well as authenticity of the featured music and dancing. The entire evening is held under the principles of Baroque celebrations and is full of dancing, music, theatre, promenades, experience gastronomy, nobility, elegance but also full of mischief and joy in a magical atmosphere created by the flickering candlelight and taking place in the historical interiors and exteriors of the castle.

The Chamber Music Festival Český Krumlov tries to address no only fans of classical music but also of other musical genres. Therefore each year one of the concerts is themed around a "non-classical" musical performance. High quality of performing artists is a priority for this concert as well.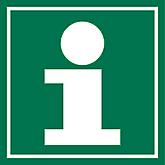 Activities - accommodation - guide service - tickets

Infocentrum Český Krumlov
náměstí Svornosti 2
381 01 Český Krumlov
tel.: +420 380 704 622
e-mail: info@ckrumlov.info
www.ckrumlov.info/infocentre

Location on the map | Google Street View
GPS: 48°48'38.91" 14°18'55.44"