Services
>
Places to visit
>
Český Krumlov
>
Culture, events
>
Highlights
FESTIVAL OF BAROQUE ARTS IN ČESKÝ KRUMLOV 2020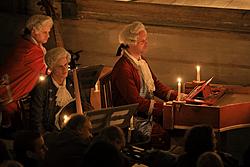 Náměstí Svornosti 2
38101 Český Krumlov
Contact: Infocentrum Český Krumlov
Telephone: +420 380 704 621

E-mail: tickets@ckrumlov.info
WWW: www.festival.krumlov.cz

Location: Český Krumlov
Type: Highlights
After centuries, the timeless works of Baroque artists - architects and music composers - meet once again to create a one-of-a-kind cultural event. The town's authentic historical premises resound with the tones of contemporary music: Sacral music echoes through the monastery church and the unique Baroque Castle Theatre becomes a stage for operas.

Advance tickets sales at Infocenter Český Krumlov or on www.ckrumlov.info/tickets.

Dates:
18. - 20. 9. 2020
| | |
| --- | --- |
| Dates | From - To |
| 18.09.2020   (Fr) | 18:00 |
| 19.09.2020   (Sa) | 18:00 |
| 20.09.2020   (Su) | 17:00 |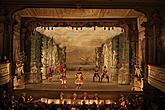 With this work, we wish to contribute to the presentation of some still unknown or insufficiently reflected aspects related to the opera work of Georg Friedrich Händel and its reception in Central Europe in the first half of the 18th century. The opera Giulio Cesare in Egitto, an opera consisting of arias by several authors and therefore known as a pasticcio, was performed in Vienna's Kärntnertortheater in 1731. A handwritten score from the music collection of Duke Anton Ulrich of Saxe-Meiningen, a key source of information, has not received closer attention in Händel literature. Händel's thematic catalog does mention the Viennese production of Giulio Cesare in Egitto, but only hypothetically. The proven performance of this pasticcio in Vienna must be viewed as important documentation of the reception of Händel's opera work in Central Europe. Händel is the author of about two thirds of the opera, while the remaining arias are the work of Händel's important contemporaries, Nicola Porpora and Antonio Caldara. The pasticcio was compiled by the Naples composer Francesco Rinaldi, who was the kapellmeister of Vienna's Kärntnertortheater at the turn of the 1820s and 1830s.

Premiere: Český Krumlov, Castle Baroque Theater, 18 September 2020 as part of the Festival of Baroque Arts 2020

Repeat performances: Český Krumlov, Castle Baroque Theater, 19 and 20 September 2020 as part of the Festival of Baroque Arts 2020

Performers:
Soloists and Baroque Orchestra Hof-Musici,
Castle machinery of the Baroque theater,
directed by Zuzana Vrbová,
conducted from the harpsichord by Ondřej Macek

Professional cooperation:
• Institute of Musicology, Masaryk University Brno
o Prof. Jana Perutková

• Association for Central European Cultural Studies
o PhDr. Jiří K. Kroupa

• Department of Music History of the Institute of Ethnology of the CAS, vvi.
o PhDr. Milada Jonášová, PhD.

• Mozart Community in the Czech Republic
o PhDr. Tomislav Volek

• Foundation of the Baroque Theater of the Český Krumlov Castle
o PhDr. Pavel Slavko
"1732"
| | |
| --- | --- |
| Dates | From - To |
| 18.09.2020   (Fr) | 19:00 |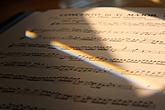 (G. F. Händel, G. Ph. Telemann, M. Blavet, P. A. Locatelli)
1732 is an important year for flutists; four important European cities (Hamburg, Amsterdam, London, and Paris) all published four important works dedicated to this instrument.

Performed by:
Duo Hiroko Huemer & Chiara Massini
Hiroko Huemer – Baroque flutes
Chiara Massini – Harpsichord
About Festival of Baroque Arts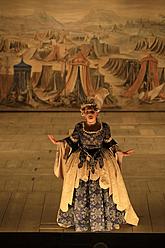 Baroque Arts Festival Český Krumlov was launched in 2008 in Český Krumlov. The principal impulse was based on the 12-year long efforts of the Festival dramaturgist, Mr. Ondřej Macek, to explore the original Baroque operas staged in the Czech lands in the firs half of the 18th century.
This expert research was crowned in 2007 by the discovery of a lost Vivaldi opera named "Agrippo" which was later festively staged in semi-scenic setting on 3 May 2008 on the Prague Castle (Spanish Hall) under the auspices of Mrs. Livie Klausová.

There is no other theatre building better prepared and placed for an original adaptation of a Baroque opera than the Castle Baroque theatre in Český Krumlov. In order to make the festive premiere of "Agrippo" in Český Krumlov more attractive to the media, to the sponsors and especially to visitors, the premiere programme was enlarged to include additional concerts and the entire project was named Baroque Arts Festival Český Krumlov.

Opera is a genre typical for the Baroque period, linking all notable period arts (music, poetry, visual art, scenic movement and dance). Most of the Festival takes places in the Castle theatre. The Festival exclusivity is further enhanced by the fact that it stages only previously unpublished operas or operas not staged in modern times. An elaborate research in Austrian, German and Italian archives helps discover interesting titles. The opera premieres in a semi-scenic setting each May in Prague and in a full scenic setting in October in Český Krumlov.

The Festival concept is based around staging Baroque operas according to today's possibilities with as much authenticity in the presentation as possible. A team of researchers associated in the Hofmusici ensemble prepares a modern age premiere of a new Baroque opera each year. A civic association Festivaly Český Krumlov looks after the media and sponsor relations.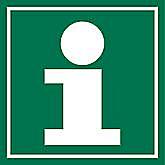 Activities - accommodation - guide service - tickets

Infocentrum Český Krumlov
náměstí Svornosti 2
381 01 Český Krumlov
tel.: +420 380 704 622
e-mail: info@ckrumlov.info
www.ckrumlov.info/infocentre

Location on the map | Google Street View
GPS: 48°48'38.91" 14°18'55.44"
Other offers: