Services
>
Provozovny
>
Region of Český Krumlov
>
Towns and villages in the region
>
Willages
Přední Výtoň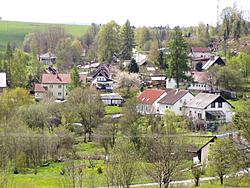 Přední Výtoň 30
38273 Přední Výtoň
Contact: Regina Houšková
Telephone: +420 380 735 925
Fax: +420 380 735 924

E-mail: info@prednivyton.cz
WWW: www.prednivyton.cz

Location: Region of Český Krumlov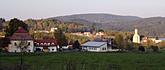 Geographical area : 7784 ha

Altitude : 731 m above sea level
Parts
Přední Výtoň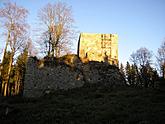 Origin of the Name :
1491 - Heuraffel
1498 - Haraffeltal
1584 and 1592 - Hayraffl
1720 - Heuraffel
1841 - Vorder-Heuraffel
1848 - Heyrov
1893 - Hejrov Přední

The town of Přední Výtoň was founded around 1357 as a settlement of monks of the two orders of St. Paul and St. Anthony. In 1491 the two monasteries joined, and the late 1500's were both dissolved. In 1785 an independent parish and school were added. In 1996, repairs to the church were completed thanks to donations, and on the 17th of June the church was newly consecrated.
Local Historical structures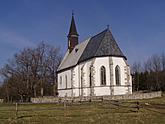 Church of St. Filip and Jakub - founded in 1384, reconstructed in 1515, renewed from 1883 to 1886.

Ruins of the castle Vítkův Kámen - the castle was founded in the middle 1200's by the Vítkovci family. The castle passed to the ownership of the Rosenbergs in 1302 and became the center of the dominion. After being consolidated to the estates of Český Krumlov in the beginning of the 16th century, the castle lost its significance. The only remaining structures are the two-storeyed tower and the remains of adjacent buildings.

Church of the Body of God in St. Tomáš - founded around 1252.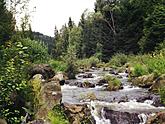 The town lies on the shores of Lake Lipno and in the Šumava National Park and Reserve. Nearby are the natural reservation Jasánky and natural monuments St. Tomáš with rich forest areas, not to mention Multerberské rašeliniště.