Services
>
Provozovny
>
Region of Český Krumlov
>
Towns and villages in the region
>
Willages
Přídolí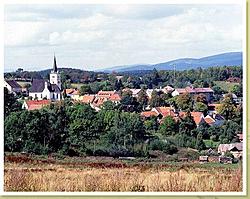 Přídolí
38101 Přídolí
Contact: Štěpánek Jiří
Telephone: +420 380 734 129
Fax: +420 380 734 133

E-mail: pridoli@ck.ipex.cz
WWW: www.pridoli.cz

Location: Region of Český Krumlov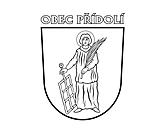 Geographical area : 4005 ha

Altitude : 650 m above sea level
Parts
Přídolí
Dubová
Práčov
Sedlice
Spolí
Záluží
Zahořánky
Origin of the Name :
1220 - Predol
1231 - Predal
1364 - Priedol
1399 and 1405 - Przidol
1424 - Priedol
1513 - Přiedolí
1848 - Přídolí, Priethal

The first written mention of the town is from 1220. It is the purchase contract, in which Vítek from Prčice buys village Kojetín and as a witness is here mentioned the vicar Bohuslav Vitus de Predol. It is supposed that origins of village are older. Přídolí had been in year 1230 the place with greatest settlement in South Bohemia. Place larger than Doudleby and Netolice. The township was originally the property of the Vítkovci and was situated next to the Rožmberk nad Vltavou Castle. It was granted town status in 1336. From the 14th century it belonged to the dominion of Český Krumlov, and shared a similar history. Unlike Krumlov, however, Přídolí was ransacked in 1420 during the Hussite wars and burned down many times after.

Across the area lies an ancient salt trail . It is the original business track connecting towns Linz and Doudleby, used already in Roman period. After colonization of our lands by Slavic tribes, serves as business connection with Northern Austria. After transferring the salt trail into better way around the Vltava River towards Krumlov, looses town Přídolí its importance. Today is the original salt trail used as a part of the cycling track
Local Historical structures
Church of St. Vavřinec - Gothic building from the 14th century. Later reconstructed, then regothicized in 1879.

Renaissance granite four-sided pillory on the Town Square from 1592.
Nature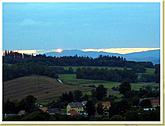 If you follow the trails, the forests around the town will lead you directly to the Chapel on the Mountain of the Cross in Český Krumlov (see also Českém Krumlově).
Inclusion of the company in the catalogue of products and service: