Services
>
Provozovny
>
Český Krumlov
>
Tourism
>
Guide
German, Czech - Radomír Markovič, KRUMLOV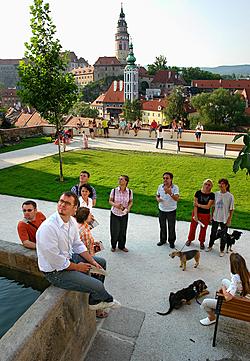 Vyšehrad 261
38101 Český Krumlov
Contact: Radomír Markovič
Telephone: +420 728 786 029

E-mail: ramarkovic@tiscali.cz
WWW: www.krumlov-townwalks.com

Location: Český Krumlov
Language knowledge: CZ, DE
Services:
Booking possibility
On-line booking
Payment in EUR
Touren only in German and Czech
Český Krumlov Walking Tour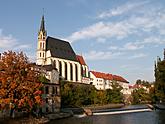 Explore the labyrinth of cobbled medieval streets, hidden nooks as well as the best spots of the Old Town and the castle exteriors. This walking tour takes 90 minutes and includes free admission to the Historical Museum of Český Krumlov.

Independent travellers:
Daily 10.30 a.m. May to October
1:30 p.m. November to April

Tickets: Your guide or Český Krumlov Tourist Offices

Meeting point: Infocentrum, main town square Svornosti

Outside these times and groups of more than 8 people, please contact as at info@krumlovtours.com or +420723069561, or use Reservation form.
Valid price list: 01.01.2017 - 31.12.2019
Appropriation
Unit
Price per unit
Brewery- sightseeing
person
200 CZK
City- sightseeing in German

Meeting point:, main town square Svornosti

person
250 CZK
Photogallery