Services
>
Provozovny
>
Český Krumlov
>
Tourism
>
Guide
Oto Šrámek, Otosan ltd.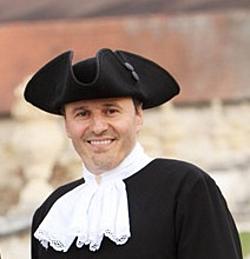 Dělnická 154
38101 Český Krumlov
Contact: Oto Šrámek
Telephone: +420 602 428 016
Mobile phone: +420 602 428 016

E-mail: info@otosan.cz
WWW: www.ceskykrumlovtours.com

Location: Český Krumlov
Language knowledge: CZ, EN, JP
Services:
Booking possibility
On-line booking
We are a local tour guide agency with a tradition dating back to 1993. For more than twenty years since we began, we have provided high quality guiding services to more than 15 000 foreign groups. We provide guiding services in Czech, Japanese and English for long-term cooperation through the Cesky Krumlov Official guides and standard licensed city guides. We operate standard and special tours of the historic Old Town of Cesky Krumlov and the castle interiors for tour operators. Since 2003, we have offered night tours in English designed for individual clients every evening from April to October .
For Japanese customers, we are the only agency able to offer the exclusive services of four local Japanese-speaking guides !
Come and see the captivating beauty of Český Krumlov's historic center in a nighttime atmosphere. During a Night Tour, you'll feel as if someone waved a magic wand and put you back in the 16th century. Away from the daily noise, passing cars, and crowds of tourists, you'll enjoy a unique impression of our Old Town.
Krumlov´s medieval architecture
Tours specifically focussed on Krumlov´s medieval architecture or history
Southern Bohemians´ towns and castles
Guided tours to the other Southern Bohemians´ towns and castles – Ceské Budejovice, Holasovice, Hluboka, Trebon, Jindrichuv Hradec, Vyssi Brod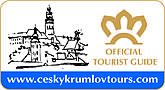 I offer you all standard incoming services : accommodation, meals, transport, guided tours etc.