Services
>
Provozovny
>
Český Krumlov
>
Culture, sports, and entertainment
>
Sports
>
Bicycle trips
Vltava sport service
Hradební 60
38101 Český Krumlov
Contact: Petr Janota
Telephone: +420 380 711 988
Mobile phone: +420 603 284 606

E-mail: ckvltava@ckvltava.cz
WWW: www.ckvltava.cz

Location: Český Krumlov
Language knowledge: CZ, DE, EN, FR
Services:
Booking possibility
On-line booking
Credit cards
Payment in EUR
Parking
Left-luggage office
Entrance for disabled
internet for free
Vltava sport service –
- we have been providing boat and bike trips in Český Krumlov for more than
18 years !
Accessibility by road:
GPS: 48°48'34.884"N, 14°18'51.307"E
We rent rafts, canoes and kayaks. We provide transport of boats and persons.

We organise boat trips on the Vltava river .

Combined trip to Zlatá Koruna !
Boat trip to Zlata Koruna and return to Cesky Krumlov by bike.

Discount 50% for bike !
Rent a boat and you will get 50 % off for bike!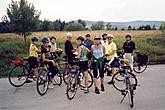 We rent high quality, fully equiped hybrid bikes Trek 7300E and Giant Sport X-3 and other equipment(panier bags, handlebar bags, locks, tools, helmets, high-scaled bicycle maps, GPS navigation ).

We provide tranfer of bikes and people.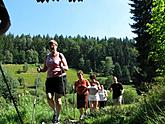 We rent NW poles, we organise courses for beginners.
Catamaran rentals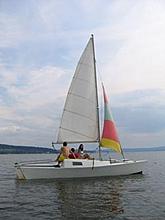 Catamaran rentals in Hurka
Kontakt : Fedor Gavora
Telefon : +420 767 850 367
Web: http://katamarany.visitlipno.cz/