Services
>
Provozovny
>
Český Krumlov
>
Tourism
>
Information centres
ČESKÝ KRUM LOVE s.r.o.
Rooseveltova 28
38101 Český Krumlov
Contact: Josef Maleček
Telephone: +420 606 050 106
Mobile phone: +420 602 744 074

WWW: www.hotelmysidira.cz

Location: Český Krumlov
Language knowledge: CZ, DE, EN
Services:
On-line booking
Credit cards
Payment in EUR
Accommodation
List of offers:
ČESKÝ KRUM LOVE specializes on theproviding accommodation service. A number of hotels, pensions (B & B's) and youth hostels, situated mainly in Cesky Krumlov, is available for you.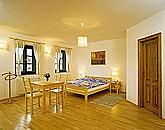 We offer accommodation in our own pensions Penzion Myší Díra ( Mouse Hole) and Penzion Wok.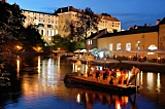 We offer accommodation in our pensions or arrange accommodation among our partners.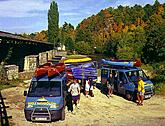 Let´s choose a part of the river and a boat to get aboard and we will drop you on the point of your start and will pick you up again at the end of your journey.Or only boats and their transport can be arranged.

A new peer at Český Krumlov historical centre as you float along the Vltava river! Our two-man team can escort up to twelve passengers on our old-time raft.