Services
>
Provozovny
>
Region of Český Krumlov
>
Towns and villages in the region
>
Willages
Horní Dvořiště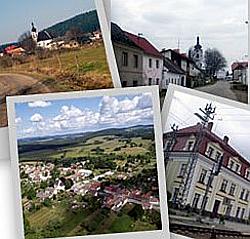 Horní Dvořiště 26
38241 Horní Dvořiště
Contact: Ing. Helena Baudyšová
Telephone: +420 380 747 912
Fax: 380747947

E-mail: starosta@hornidvoriste.cz
WWW: www.hornidvoriste.cz

Location: Region of Český Krumlov
Geographical area : 1378 ha

Altitude : 653 m above sea level
Horní Dvořiště
Český Heršlák
Origin of the Name :
In Latin texts : Merica Superior, Merica Rinoldi, Merica Mislany
In German texts : Oberhaid

The first written mention of the town is from 1278. The town was founded as a frontier settlement of the lords of Rosenberg. In 1504 Peter I. von Rosenberg granted the town municipal rights. On the basis of these privileges, the residents could hold regular weekly markets on Wednesdays, which increased the level of crafted goods and local businesses. The town seal with the emblem and the name of town written around the seal turned into the symbol of the town law status. Town privileges were increased in 1577 of brewing white and barley beer for local consumption. During 16th century the conditions for development of the crafts got better and craftmen associated into guilds and the guild orders were granted them. In 1564 Wilhelm von Rosenberg granted the guild privilege to Horní Dvořiště, blacksmiths and butcher's guild got their rights from Peter Wok von Rosenberg in 1597. In 18th century widened the activity of drapers, tailors, millers, bakers, stoncutters and masons. The Count Ferdinand Buquoy established a toll-house in 1674 in Horní Dvořiště and levied fees for the transport of various goods. The town was affected by many smashing fires. The oldest mentions about fires are from 1554 and 1557. In 1738 burnt out 46 houses and Church of St. Michael. In 1772 the fire crushed whole town. Those often fires erased the ancient appearance of the town and its houses.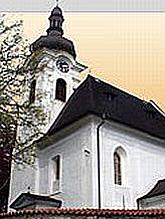 Church of St. Michael - original building from late 13th century, reconstructed in late Gothic style at the beginning of the 16th century. Reconstructed again in Baroque style after a blaze in 1738.
Anguish of God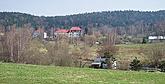 The town lies on the border of Vyšebrodkso natural park. Lipno dam is nearby.