Services
>
Provozovny
>
Region of Český Krumlov
>
Towns and villages in the region
>
Willages
Malšín

Malšín
38273 Malšín
Contact: Jiří Gondek
Telephone: +420 380 749 725

E-mail: obec.malsin@tiscali.cz
WWW: www.ckrumlov.cz/malsin

Location: Region of Český Krumlov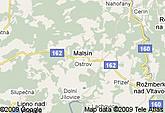 Geographical area : 2713 ha

Altitude : 800 m above sea level
Parts
Malšín
Ostrov
Town History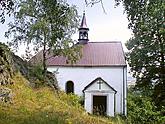 Origin of the Name :
1339 - Malschin
1360 - Malsin
1385 - Malssin
1458 - Malsching

The first written mention of the town is in 1339. The parish church of St. Markéta is documented in 1384. Right of patronage above the parish and church was given to the Vyšebrod monastery by Count Buquoy in 1677. Malšín chaplain established in 1773.
Local Historical structures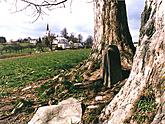 Church of the Heart of Jesus (originally of St. Markéta) - originally early Gothic from the end of the 13th century, reconstructed in 1593, Baroquified at the end of the 17th century, again reconstructed in late 1800's.
Nature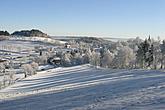 The township of Malšín lies outside the normal tourist routes - the advantage to this is that the town can offer the undisturbed richness of nature and plenty of hiking trails. The highest point of the area is Malšínský kamen, or Malšín rock. In the warm months, the surrounding forests invite mushroom picking as well as blueberries, raspberries, and blackberries.