Services
>
Gastronomy
>
Český Krumlov
>
Café - Confectionary - Tearoom
Cafe Synagoga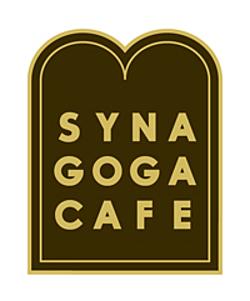 Za Soudem 282
38101 Český Krumlov
Contact: Plachtová Helena, Vlašský dvůr, s.r.o.
Telephone: +420 601 590 213

E-mail: synagoga@ckrumlov.cz
WWW: www.synagoga-krumlov.cz

Location: Český Krumlov
Type: Café - Confectionary - Tearoom
Inside Capacity: 35
Outside Capacity: 40
Language knowledge: CZ, DE, EN, RU
Meal tickets, luncheon voucher: Ticket Restaurant, Sodexo, Gastro Pass
Summer terrace, Kids playground, Pettangue, Outdoor games, Garden catering & picnic
Opening times:
01.01.2018 - 31.12.2018   (Mo-Su)   10:00 - 18:00

Beer:
Budweiser Budvar, Eggenberg, Pilsner Urquell, bottled beer, canned beer, non-alcoholic beer
Cuisine:
grilled specialities, pastries, salads
Accessibility by road:
Parking P3 Český Krumlov, 20 m
The Jewish synagogue, a jewel of jugendstil architecture has re-opened in mid May 2013 following a successful restoration. Today its interiors present a unique combination of admirable historical replicas of original jugendstil decoration, a permanent exhibition about the life of the Jewish community in the region and a multi-functional space for cultural and social events, concerts, exhibitions, company events, weddings and garden parties.

The former apartment of the Rabbi with carefully restored wall paintings is now a location of Synagoga Café & Bistrot. It is a cozy café with garden catering to both individual visitors and to all events taking place in the synagogue. It offers a fresh concept of service and many noble beverages and dishes. The Synagogue garden offers a kids´ corner, BBQ area and a space for outdoor games (pétanque etc.).
Photogallery