Visitors
ČESKÝ KRUMLOV CARD
1 ENTRANCE CARD TO 5 MUSEUMS
admission to five unique attractions included in the price

a 50 % reduction off the regular ticket price

card is valid for up to 12 months from its first use

card is transferable to another person in the same category

for sale at Tourist Information Centre Český Krumlov and at all participating
attractions (besides Monasteries Český Krumlov)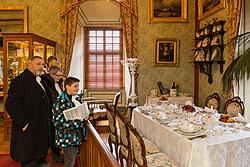 The Castle Museum is located in the Little Castle or "Hrádek", which is the oldest part of the castle complex. The castle chambers, normally featured in a castle tour, are presented here in an elegant combination with museum exhibits. The exhibition is topped off with an ascent to the Castle Tower where you can enjoy not only a breathtaking view onto the Old Town, but also a look into the castle moat below where bears have been bred for centuries.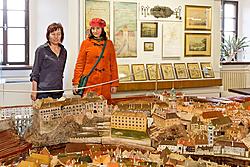 A rich array of valuable exhibits on the history of Český Krumlov and its surroundings await you in the Regional Museum, located in the newly-reconstructed Baroque building of the former Jesuit High School. The Museum also features a detailed ceramic model of the Old Town, the largest such model of its kind in the world.
The unique secessionist building that houses the Seidel Photographic Studio tells the story of the beginnings of professional photography and of the local pioneers of photography. Visitors are shown a glimpse of the life of the town and its inhabitants one hundred years ago through the vast works of two generations of photographers.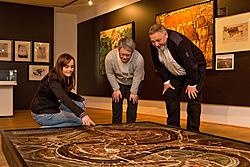 Permanent exhibition about the life and work of Egon Schiele (1890-1918), whose mother was born in Krumlov. You can see drawings, graphics, the artist's own furniture, personal letters, business cards, dozens of photographs, Schiele's family tree, documentation about his stays in Krumlov and the motifs on his works. Parallel to this we have seasonally changing exhibitions of 20th and 21st century art.
ČESKÝ KRUMLOV MONASTERIES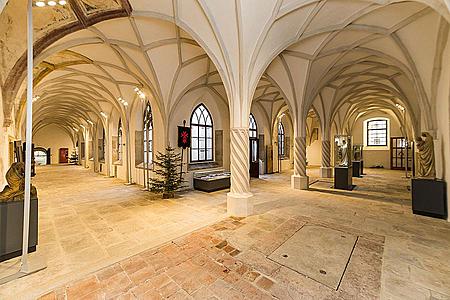 Life and Art in the Krumlov Monasteries
The exhibition "Life and Arts in the Minorite Monastery" introduces the history of the Minorite Order and construction development of the Monastery complex. St. Wolfgang chapel and the Einsiedeln Chapel with its unique copy of the Black Madonna of Einsiedeln are both part of the ambit. A copy of the Madonna of Krumlov is one of exhibition highlights.
The exhibition "Life and Arts in the Poor Clare Monastery" is based in the former cells of Poor Clare nuns and it presents medieval monastery life of the Poor Clare nuns in historical context and the story of St. Clare as well as the history of Český Krumlov and its monasteries.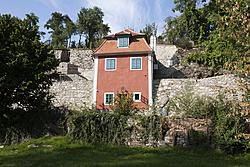 Come and soak up the atmosphere on the terraces of the garden house where the now world famous painter Egon Schiele (1890-1918) lived and worked in 1911. Come and take a seat in in the working environment of the artist's studio. Have a coffee on the adjoining terrace, view artwork by contemporary artists created in the inspiring atmosphere of the studio "100 years after Schiele".
The offer is valid for the summer season.

Price
Price list 2019:
Full: 300 CZK
Reduced: 150 CZK (Children up to 15 years, seniors over 65 years, students up to 26 years and handicapped)
Family: 600 CZK (2 adults + max. 3 children up to 15 years)
Note: Card can only be used at each attraction once.